Economic decisions must protect the dignity of the human person.
Bishops' Letter, Economic Justice for All
Finding the Culture of Life on Wall Street
Because the Most Important Investment Is Life Itself
Since we opened our doors in 1996, we at Paladin Financial Group. have worked with our clients in the realm of Morally Responsible Investing, or "MRI." We have seen fund families come and go as more attention has been given to MRI.
Unlike most other firms and advisors, MRI has always been our sole focus. We have assisted hundreds of clients throughout the country, providing investment services and products that are consistent with the traditional teachings of the Catholic Church, and most importantly, that support a culture of life.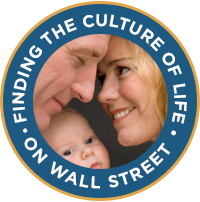 "Even the decision to invest in one place rather than another, in one productive sector rather than another, is always a moral and cultural choice."
- St. John Paul II, Centesimus Annus
With a wide array of financial products at hand, we can provide you with solid strategic advice and assistance in assembling a portfolio custom-tailored to your individual financial situation.
Stocks & Bonds
Options
Mutual Funds
Annuities
Charitable Giving Accounts
Life Insurance
Individual and Joint Accounts
Individual Retirement Accounts (IRAs)
"The global economy has moral dimensions and human consequences. Decisions on investment, trade, aid, and development should protect human life and promote human rights, especially for those most in need wherever they might live on this globe."
- A Catholic Framework for Economic Life, NCCB 1996
Whether you're interested in planning for retirement, saving for your children's education, growing your assets or planning organized charitable donations, we have the programs and financial advisors available to work toward your objectives.
Retirement Planning
Inheritance Management
Private Wealth Management
Asset Management Accounts
Coverdell & 529 Education Accounts
401K Rollovers
Corporate Solutions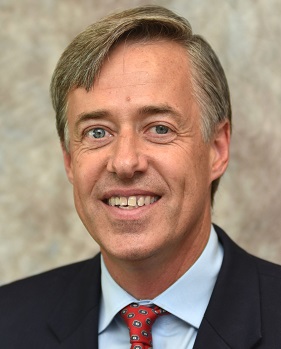 James Kelly is co-founder and current principal of Paladin Financial Group. Since 1996, he has enjoyed working with pro-life Catholics and organizations in meeting their financial needs. He began his career at Merrill Lynch, where his father worked for over 30 years. James serves as an officer for the Donald J. Kelly Foundation, a private foundation that assists in funding Catholic pro-life educational causes. He is a Charter Member of the National Association of Christian Financial Consultants. He resides in Front Royal, Virginia with his wife and children.
"According to the teaching of the Gospel, we are not owners but rather administrators of the goods we possess: these, then, are not to be considered as our exclusive possession, but means through which the Lord calls each one of us to act as a steward of His providence for our neighbor."
- Pope Benedict XVI